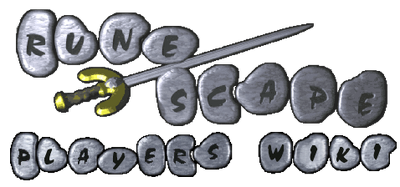 Featured article

Telmomarques
(current display name
RIP Bector
) is a Portuguese player who was the first person to achieve level 120 Dungeoneering and the former maximum total level of 2496. He created his first account around 2003 or 2004 after observing his friends playing the game at school, but did not actively start playing until a few years later. When he began playing, he wanted to develop his account as a
player killer
; however, after Jagex placed restrictions on player killing in the
Wilderness
, he decided to focus on skilling instead.
Read more...
–
More featured articles...
Featured image

Derpy Angel
(formerly known as
Magic Twee
,
Dat Feeshee
,
Feeshee
,
Angel Feesh
and
CastingCrown
) is a level 190 mage tank who plays
RuneScape
when she is bored. For fun, she likes to fletch, firemake in the Jadinko Lair, cut Ivy, and most importantly, kill bots with magic. Despite being level 110 in combat, she has a total level of 2063. On November 26, 2011, she achieved 99 in her first skill: Magic.
Which version of RuneScape do you prefer?
Community content is available under
CC-BY-SA
unless otherwise noted.