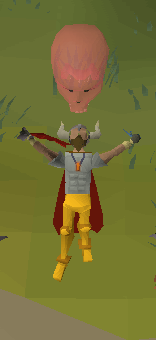 Ahrora is a Swedish player who started playing in 2002 when he was only 4 years old.
Ahrora quickly got caught up in the game RuneScape and got his first 99 in just a few months.
Ahora's first 99 was Woodcutting because he was never interested in combat. Ahrora maxed 7 years later with all skills at the end of 2009.
In early 2010, Ahrora started luring other players with his friends and managed to get over 60b by the end of the year.
Ahrora stopped playing RuneScape in early 2012 and by that time they had been luring over 200b runescape gold.
Ahrora ended up coming back to RuneScape at the release of Old School RuneScape and maxed both a Main and a Zerker but it lasted just to the April 2019.
Community content is available under
CC-BY-SA
unless otherwise noted.