Canada II

| | |
| --- | --- |
| Total level | 2460 |
| Combat level | 138 |
| Started playing | September 17, 2007 |
| Clan | Canada United |
[view] • [talk]

Sometic (previously known as Canada II) is no ordinary player. He is an activist of RuneScape who moves from one subsection of the game to the other - one clan to the other - one person to the other. Sometic is commonly known to be in Clan Wars, Stealing Creation, and Clan Wars among many others. After several years, Sometic was somewhat well-known to the RuneScape population and is an active participator in community development and advancement. Sometic continues to dedicate his time in order to keep the old community of RuneScape alive via RuneScape gameplay and YouTube videos. Sometic has come across, and is connected with, many well-known players including Zezima, AlmostLost, Simon, Jim Sauce, Jdelacroix, Regicidal, Silentc0re, Doolodes, and Jake. As a player, Sometic is a very interactive and sociable character who works as a part-time student in preparation for studies at University and also takes on a side-job as a soccer instructor in Canada where he plays in big local leagues.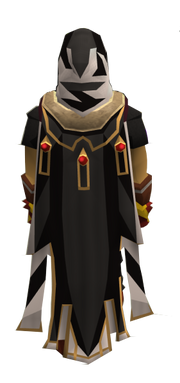 Introduction
Sometic had first started playing RuneScape on September 17, 2007. He was your typical early RuneScape player, trying to navigate and understand the game. He spent his first several years understanding how the game works and understanding the community to adapt to its common views. Sometic had retired as a YouTube veteran before the release of the Evolution of Combat.
Progression
For his first year, Sometic had been part of a massive free-to-play community friends chat by the name of "F2P Comms" which averaged 90 people at any given time. As he was in this FC he eventually became general and served as an  
| Year | Development |
| --- | --- |
| 2006 | Training; Progression |
| 2007 | Soul Wars General |
| 2008 | Introduced organized Stealing Creation |
| 2009 | Was part of the multi-clan wars 4-year war-B 3 S T |
| 2010 | Attained 12,000 YouTube Subscribers through high-risk pking videos |
| 2011 | Achieved 10 skill capes |
| 2012 | Active assistant at Mod Mark FC |
| 2013 | Took on the General Rank responsibility at the first official founded Warbands Clan |
| 2014 | Has increased 300 total levels to finish off his target of achieving a max cape. |
External links
Community content is available under
CC-BY-SA
unless otherwise noted.