Castle Wars

Castle Wars' YouTube avatar
Total level
2736
Combat level
138
Nationality
American
Started playing
Early 2005
Achievements
First person to achieve Trimmed Completionist Cape
Known for
Former Rank 1 at Castle Wars; Responsible for adding 5,000 Castle Wars game to Trim Comp; YouTube videos
[view] • [talk]

Castle Wars, known in real life as Omar, is a RuneScape player moderator and a video maker who started playing in early 2005 after his brother I Pk Mods I showed him the game. His nickname is Omustardo and his current in-game name is a reference to the minigame, Castle Wars. He was most commonly known for his frequent Youtube videos, and livestreams.
He became famous for being the first person to reach the Trimmed Completionist cape within 20 minutes of being released, and being the only person with it, for nearly 3 months. After its release many claimed that the Trimmed Completionist cape was based on his account. However, this is merely because upon taking suggestion on the High Level Forums, much of Castle Wars' play style (based mainly around minigames, rather than skilling) was taken into account.
Other notable achievements:
Former rank 2 in Dominion Tower
Beating the fight Kiln less than 4 hours after it's release (often regarded as it's first completion)
200 million Herblore experience - first page rank on the high scores
Omar visited RuneFest in 2011 where he wore his profound decorative armour that he had been making in a short YouTube series.[1] While at RuneFest he also became one of only 25 people to obtain a golden scythe, which was given to the first 25 to complete the 2011 Halloween event.
In March 2012 Omar started a new YouTube series where he was trying to obtain every rare in the game.[2] This series was commonly joked about by his friends, due to the repetitive nature of Omar making little money, though the items drop an excessive amount "making up for it".
As of late 2020, he has lost his username Castle Wars and is now known as Audemars Ice.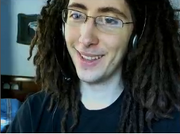 References
External links