Dropouts is a Somali Runescape player and is based in Sweden. Dropouts, also known as Karo Abdi, is a big fan of dailies, which a RuneScaper that goes by the name of KarimBenzema told him to do. He is most commonly known for being part of Warbanderz and the Raids Dreams friends chat hosted by Gainz Painz.
Warbands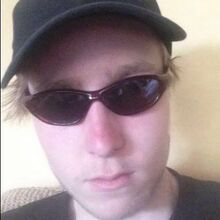 Karo Abdi started his Warbands adventures at Oblivion PK (OPK GANG GANG) hosted by Clrd, shown on the image. This period was considered one of his best moments of his life and he met a lot new friends.
After an incident with a leader of the friends chat, Karo was kicked from the friends chat. After that, many other friends chats followed. Currently he loots and PKs with Warbanderz.
PvM
Karo Abdi got introduced to Raids Dreams by KarimBenzema, where a lot of other (ex) OPK members were member of at that time. Karo really felt at home in this FC and did a lot of Raids.
However after the incident with the OPK host, he did not feel at home at the friends chat and eventually left it and took a break from RuneScape.
Besides Raids, he also learned how to kill Araxxor at that time. It took him a one nighter to get his first kill at this boss.
Karo Abdi has since started playing again and is trying to learn Telos. But unfortunately due to his lack of skills he is having trouble with this boss.
Clan
Karo Abdi has been known as a Clan hopper. He earned his respect at the Great Grey Wolves, but eventually left this clan. After he left the clan he searched on the forums to join a small clan. After a while, he joined Avidity. This is a small clan with mostly female RuneScape players.
After he got bored of the clan, he made his own clan. At the current time of writing this clan is called "Pradaboyz".
Community content is available under
CC-BY-SA
unless otherwise noted.