Fauxis a popular Runescape livestreamer that features Oldschool Runescape content on his Twitch Channel. He is also recognized as the first player to obtain a Draconic Visage on Oldschool RuneScape. His best Oldshool Runescape accounts are: Faux Freedom (main), Is My Str 0 (Berserker Pure), Iron Faux (Unofficial Ironman) and Fauxltimate (Official Ultimate Ironman).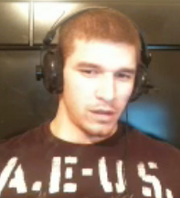 Bio
Paul is well known on Twitch as one of the original Oldschool Runescape livestreamers. He began live streaming several days after the release of Oldschool Runescape on his original OSRS account, Is My Str 0. He has since been extremely active in the Oldschool community. He is a veteran of the United States Military and a noticeably patriotic person.
External Links
Community content is available under
CC-BY-SA
unless otherwise noted.