Kingduffy
Total level
2898
Combat level
138
Other names
Kingduffy 1
Known for
• Former Rank 1 Overall
• 200m XP in every skill
Clan
Lollys Pinklets

Kingduffy, formerly Kingduffy 1, was the first person to reach all 99 stats after the Summoning skill was released. He is also known to be the second player to reach 99 Summoning. He held the title of being ranked number one overall on the hiscores during 2008 until early 2009.
Kingduffy was also a Player Moderator in-game. He was formerly a Dual Moderator but resigned from being a Forum Moderator after stating that he "used the game more than the forums". He is also one of only three other players to simultaneously have been ranked top 100 in all skills; the others being Zezima and S U  O  M I. He remains ranked in the top 2000 in all skills.
On February 18th 2017, he finished gaining 200m XP in every skill to achieve 5.4 billion XP. After the release of Archaeology, he got 200m XP in that skill.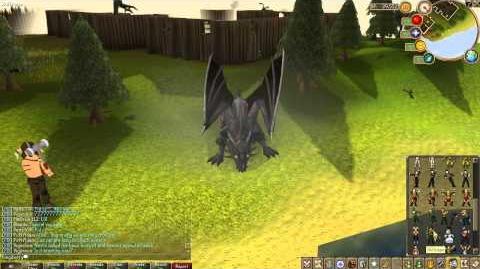 Hacked
On 28 November 2012, Kingduffy posted on the High Level Forums, saying he had been hacked that Monday (26 November) and would be quitting the game.
Hey, haven't been active in here for a long time I know but I have been playing. On Monday I was hacked, for the first time, and after getting my account back this afternoon, have been cleaned of everything but untradeables.

Had a great 8 years playing and have met and played with some fantastic people, so felt the need to say goodbye here and thank you to everyone, I'll be playing on and off and checking these forums, but nothing as serious, having nothing to play with is kind of a kick in the balls.

Have e-mailed relevant channels for explanations but heard nothing yet, if you do read this J-mods - any information would be nice.

Thanks again,

KD1

– Kingduffy, High Level Forums
He is also no longer a Player Moderator, due to these account security issues.
Trivia
It is also a known fact that he is disliked by Zezima, the reason for this is unknown (it may be down to Kingduffy beating him to 99 Summoning) but the evidence is in a YouTube video where Zezima talks to the mass of people following him and says "Kingduffy is an idiot :p". However, this may have just been a joke.
External Links
Community content is available under
CC-BY-SA
unless otherwise noted.