Oskiih

Combat level
200
Other names
Toh Candy
Nationality
Finland
Started playing
2010
Clan
GTV
[view] • [talk]
Oskiih is a "pre skiller" RS account from Finland, with main goal to become maxed.
He currently has 16 99 skills. He's currently trying to get his combat stats up.
Oskiih was skiller 2 years before Evolution of combat, then he decided to level up his combat stats, starting with magic.
2012 - 2013 Oskiih had a year off from RS because he decided to quit, but he regained the interest in the game in the end of 2013
Oskiih's first 99 was fishing, he had sort of a competition with a friend, Who would get 99 first? he lost the competition though.
Oskiih is currently 80% to maxed and working hard on max cape.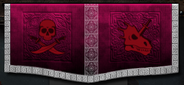 Oskiih is deputy owner in the fresh started Grand Theft Varrock clan.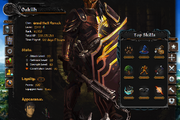 External links
Community content is available under
CC-BY-SA
unless otherwise noted.