Pentium D
Total level
2550
Combat level
Unknown
Nationality
British
Started playing
June 2005
Achievements
Max Cape
[view] • [talk]
Pentium D, known outside of RuneScape as Andrew, is once a max player with all skills 99. After the release of Divination she is working on the most total level in the game. Since 2012 she has the ability to wear the Veteran cape (5 years). Her name is based on the popular microprocessor produced by Intel Corporation.
Despite having the Classic Cape Pent has decided not to adventure into the Classic scene.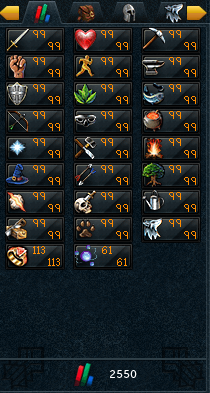 Community content is available under
CC-BY-SA
unless otherwise noted.