Poinntter

| | |
| --- | --- |
| Total level | 2715 (2858) |
| Combat level | 138 |
| Nationality | Dutch |
| Started playing | April 2004 |
| Known for | Sarcastic jokes |
[view] • [talk]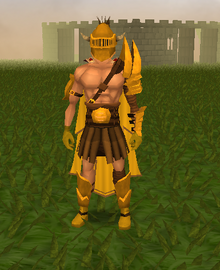 Currently known as Poinntter, Stealth Predator
Poinntter, known outside RuneScape as Jw, is a cyberworld character in RuneScape. He started playing in 2004, after a friend showed him the game, and has been playing since that moment. His first goal ever was obtaining the Quest cape, which he achieved in May, 2013.
He currently has a Coordinator-rank in a clan named Dutch People Clan, which is (as of February, 2017), ranked as the 64th best clan in RuneScape. He is usually in this clan chat whenever he is online, which is almost everyday.
Some facts
As of February 2017, he is ranked around 15000 on the RuneScape HiScores.
His current goals are reaching 200 million experience in the skills: Firemaking and Thieving, and obtaining the Completionist cape.
As of 2017, Poinntter is still active and usually plays on world 123.
One of his in-game friends is Whatizsleep, who is a member of the same clan. 
Community content is available under
CC-BY-SA
unless otherwise noted.