The RuneScape Players Wiki is a collaborative and encyclopedic project about participants in the MMORPG RuneScape. It is a wiki that anyone can use or edit, and it is the most comprehensive source of player information on the Web. The RuneScape Players Wiki has grown to include over 3,000 articles since its creation in April 2009.
Trending articles
Popular categories
View full main page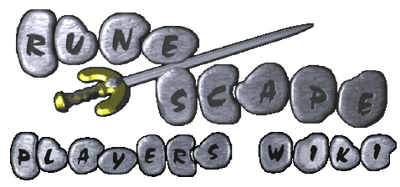 Featured article
N0valyfe, known outside RuneScape as Jordan, was the highest ranked player in the hiscores for a brief time. He started playing in 2004 when a friend introduced him to the game. Following the release of Construction in 2006, he attained rank one overall for a few brief periods, and he became the first player to obtain the former highest total level of 2178. He retired from the game in November 2006, shortly after he passed Zezima in overall experience. In 2010, N0valyfe temporarily returned due to the release of the free-to-play skill Dungeoneering. Read more... – More featured articles...
Featured image

Derpy Angel (formerly known as Magic Twee, Dat Feeshee, Feeshee, Angel Feesh and CastingCrown) is a level 190 mage tank who plays RuneScape when she is bored. For fun, she likes to fletch, firemake in the Jadinko Lair, cut Ivy, and most importantly, kill bots with magic. Despite being level 110 in combat, she has a total level of 2063. On November 26, 2011, she achieved 99 in her first skill: Magic.