Sal
Total level
2736[1]
Combat level
138[1]
Other names
I Salamico I
grocery
Jiggaboo
Salamico A
Nationality
Emirati
Started playing
2006
Achievements
200m XP in every skill

Trim cape Final Boss

Clan
Owner of Gainz Squad[2]
[view] • [talk]

Sal is a player in RuneScape. She started playing in 2006, and her first 99 in the game was Woodcutting. She enjoys doing Wilderness Warbands.
Sal is currently Maxed with 5.4b XP as of February 2018. She is currently rank 104 overall on the Hiscores.
Sal achieved max cape on November 18, 2016. She decided to train her defence after achieving 200m in all of the other skills. On December 11, 2016 Sal finally got 200m defence alongside with 200m in all skills, and claimed the Completionist cape.
On June 3, 2017 Sal unlocked the trim Completionist cape along side with the "Final Boss" title.
Sal currently enjoys pvming with her friends. One of her longterm goals is to achieve Insane Final Boss. She currently has over 5k kill count in Nex: Angel of Death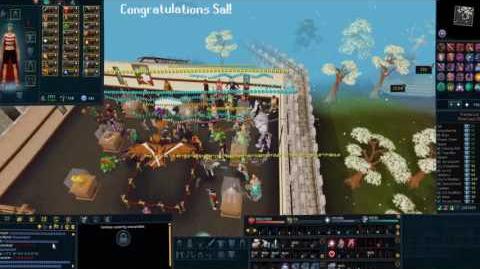 External links
Sal on the RuneScape hiscores
Sal on RuneTracker.org
References
Community content is available under
CC-BY-SA
unless otherwise noted.