Skychi

Skychi in real life
Total level
2690
Combat level
138
Known for
YouTube content
[view] • [talk]
Skychi is one of the RuneScape video makers that thrived in the Golden Age of RS Youtube content. He became popular with his hit series "Things Wrong with Runescape" and "Skychi Reviews".
RuneScape Video Making History
Skychi maintained popularity throughout the early years of Youtube Runescape content for about 2 years. Although he wasn't really much involved with other "famous" Runescape players, he contributed to the "Golden Age" of RuneScape video making.  
Quitting, Return and On and Off Playing
After the 14th of May 2008 he closed his YouTube channel, he claimed he was getting harassed and he said it was getting fun but then video making just got annoying. But on 2010 he came back for a brief period of time but then closed his Youtube Account for unknown reasons. After a couple of years, Skychi started playing again, it is known that he is active in his friends chat when he is online and now plays Runescape once again, mainly due to the evolution of combat update. 
In April 2014, Skychi returned once again to YouTube and has made four more videos, including a new "Skychi Reviews".[1] In March of 2016, he uploaded two videos of him maxing with his friends.
While he has made strides in levels since making his last video, Skychi has not been seen since May 2016.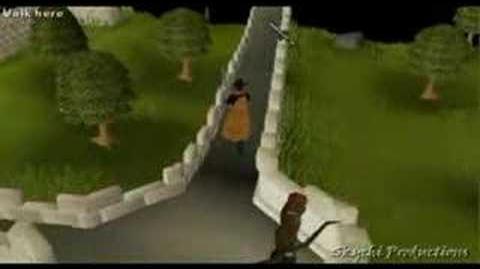 References
Community content is available under
CC-BY-SA
unless otherwise noted.