Soulforcer
Total level
2736
Combat level
138
Nationality
German
Started playing
2008
Influences
Gipfeli
Achievements
1st cape was questcape, trimmed completionist cape, 200M construction

Insane Final Boss, Master of All

Known for
Broadcast Spam 99s and 120s, IFB and MoA
Clan
Final Destruction
[view] • [talk]
Soulforcer is a RuneScape player moderator. He began playing after a friend showed it to him in an internet cafe. He is the leader of "Final Destruction", which is a community/pvm based RuneScape clan. Within two years he got his maxed cape on 11 November 2012 by maxing his remaining 11 skills. On 6 April 2013 he got his completionist cape. He is proud of his quest cape, which was his first achievement before any skill in RuneScape. As of 26th March 2014, he is an owner of the trimmed completionist cape. After a long time he achieved 200M construction on 4th September 2014, which makes him the 48th person to do so.
In November 2014 he became a player moderator. Afterwards he went straight on a grind for 120 all and achieved his goal by getting up 14 skills at 119 on 16th October 2017. Meanwhile he was also hunting down pets and got his "Insane Final Boss" and "Master of All" titles for the first time on 19th February 2018 after Gipfeli teached him how to PvM. 
External Links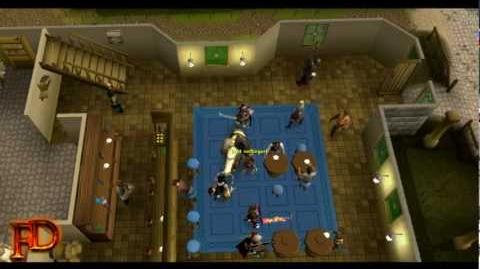 Community content is available under
CC-BY-SA
unless otherwise noted.