Create the page "Runescape Blogger" on this wiki! See also the search results found.
About 300 results for "Runescape_Blogger"
Category: Games I do not own

Runescape

.

DISCLAIMER: I DO NOT OWN ANY OF THE MUSIC USED IN THIS VIDEO I AM ONLY USING IT FOR ENTERTAINMENT PURPOSES ONLY Hey it's been a while ive came out with part two i

Category: Games [

Runescape

Pvp] Darker Manz - Pvp Vid 1 Pk Worldz Im The Best Ever! Subb Me So i subb You! :)

there in the end, hope you enjoy. Music - Music by Approaching Nirvana http://youtube.com/user/approachingnirvana Song: Fade Away Buy the song on iTunes: http://bit.ly/R8hVSy

Runescape

is owned bt Jagex LTD.

Category: Games Killing revs with my budy Stark.... & Demons and Hell Hounds included.. Thank for watching.....Please no bad comment this is one of my first videos Please comment, Rate, and Subscribe

Category: Games

Runescape

Achieving The Max Cape! So i've finally got all my skills to 99 after playing for 5 years, such good memories i've had of this game. Thanks to the following

Category: Entertainment Keywords:

runescape

, st0ned, stoned, sn4ke, snake, k0'd, ko, pking, pk, death, mills, mauler, beserker, phat, zezima, owned, pure, str, obby, maul, rs

Category: Entertainment Keywords:

Runescape

, f2p, pking, pker, pk, best, ko, range, strength, ownage, full, rune, 2h, scim, noob, edge, hybrid, castle, rs, pure, 99, ranqe, nub

Category: People Keywords:

Runescape

,

RuneScape

(Video Game), Party, Hat, Bank, Making, Style, Free, New, Noob, Skill, April fools day, trick, spoof, money, Parody, Pea-hat, MMORPG, Games, Fool, Funny, comedy, Jagex

the first episode of minds on fire!

This file was uploaded by the photographer or author.

Check merchz log for the actual trade history.

Runescape

StrykeBow - Pking Commentary #25 Wow. New bow was fun to use, but I'm glad that this video's ending occurred, if you know what I

This work is licensed under the Creative Commons Attribution-ShareAlike 3.0 License.

Non-free media information and use rationale Description Chat head image of 3. The copyright holder of this file is Jagex. Source http://avatar-rs.

runescape

.com/3/chat.gif Article(s) 3 Purpose of

Description Drakie in real life. Source http://ask.fm/drakie/answer/102421284016 Date Author Drakie Permission Other versions Additional information
Related Wiki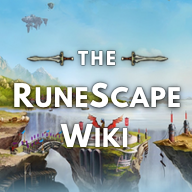 games
40K
pages

90K
images

1
video
Started in April of 2005, the RuneScape Wiki's goal is to remain a vast, knowledgeable source for all things in RuneScape. The RuneScape Wiki aims to be a competitor to all major RuneScape fansites. Guides to new quests or holiday events,…
View More Wikis
Community content is available under
CC-BY-SA
unless otherwise noted.