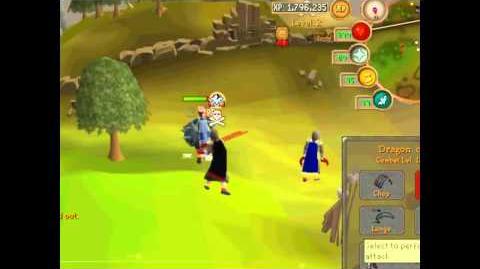 Timmy|Famous (Irc)
Timmy|Famous was a common name amongst irc communities from 2008-2012. Often frequenting pure clan channels earlier on before being invited to many exclusive channels such as #Explicit (Luring) and #SpyNetwork (Pure clanning). Timmy|Famous dabled in a lot of things but found his niche when free trade was implicated and started to sharpen his skills in the art of luring. Before to long he found himself as a right hand man to JoJo3000 and a heavy weight of the luring scene. Being the only active top tier lurer in the pure community, Timmy had access to a wide variety of accounts that covered all combat levels which is essential for killing specific targets in lvl 1-3 wilderness. His estimated lure haul is expected to be 9.5b-12b. 
Clanning
Timmy|Famous started his clanning career in mayhem-makers before joining FOE (Final ownage elite). He then joined Fatality before quitting runescape. He no longer plays runescape..
Community content is available under
CC-BY-SA
unless otherwise noted.