Introduction
TreeClimber7

| | |
| --- | --- |
| Total level | 841 |
| Combat level | 71 |
| Other names | Tree, The Dark Wanderer |
| Known for | Assassin Trainer |
| Clan | Mercenary Brotherhood |
[view] • [talk]
TreeClimber7 or "Tree" is the leader of Runescape's most infamous assassin clan, the Mercenary Brotherhood. He is very secretive so little is known about him except what has been revealed by his clan members. Known to most of the public as "The Dark Wanderer", Tree is known as one of, if not, the best and most notable assassin trainers in Runescape. 
Wealth
After joining in 2001, Tree started the Mercenary Brotherhood in 2004 as a way to make money by buying and selling large quantities of rare items to players. This created a large network of hundreds of players who were hired by him. The start of the Grand Exchange made this service obselete. However, with the buy limits in place at the Grand Exchange, buying and selling large amounts of items became difficult. Treeclimber7 started a group of wealthy players from their trading network. The group is rumored to be called The Inner Circle. These players meet in secret and trade incredibly large amounts of items back and forth. With a 1 million gold buy-in to each of these events, a gold cap requirement and the secrecy of the location, these meetings are incredibly exclusive. The network of players started a new service after the Grand Exchange opened of player killing that the clan is known for today.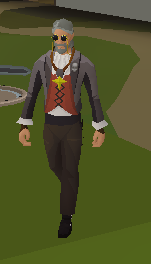 Background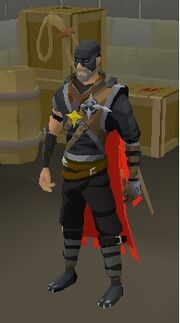 TreeClimber7 can usually be seen on Worlds 3 or 29 walking through Varrock and the Grand Exchange. He often can be seen meeting with clan leaders in Varrock. In public, he is a political figure who creates relationships with other clans. They frequently meet with their clan members in remote locations to make sure their business is not seen by others. He was rumored to have been taught the art of stealth by a small group of assassins. He now teaches his top clan members these same tactics. TreeClimber7 often disappears for long periods of time. It is unknown to whether he is actually offline or only appearing offline. However, he reappears for weeks at a time to recruit five new recruits every year. 
Community content is available under
CC-BY-SA
unless otherwise noted.