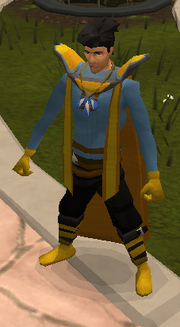 Vethax (Also known as VethaxRS on YouTube) is an english RuneScape videomaker with only a small amount of subscribers. He is most commonly known for writing The Release - a RuneScape machinima directed by TheSirMikkel.
RuneScape
Vethax joined RuneScape on July 1st 2011, after deciding to return to the game with one of his real-life friends. They hadn't played RuneScape in years, and they decided that back then was a good time to retry the game and see what has been added to it.
After a week or so of playing, Vethax's friend decided that RuneScape wasn't the game for him and decided to leave it without anything else said or done. However, Vethax decided to stick around and see how he could shape his account.
By November 2013, Vethax had successfully achieved 5 different 99 Skills. These include (In order of achievement) Fletching, Woodcutting, Firemaking, Cooking and Fishing. His total level is 1855.
In December 2013 Vethax took a break from RuneScape then rejoined in October 2014 on his new skiller account "CrystalVeth".
YouTube
Vethax has had a few YouTube channels since July 1st 2011, but his most recent ,and his most successful, YouTube channel is named VethaxRS. It was created on July 27th 2013, although his first YouTube video wasn't created until 17th A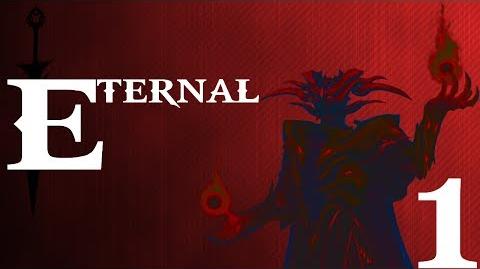 ugust 2013.
On his channel, he has several successful series' which are the main attractions to his channel. One of them being a machinima series called "Eternal" and the other being a commentary series named "Vethax Vlogs".
"Eternal" is about a young man, named Vethax, who is secretley part of an eternal species on Gielinor, and he must embark upon a journey to collect a sword that has been taken from him. But this journey opens up a whole new doorway. A doorway that should never be opened.
In his YouTube videos, there are some other RuneScape YouTubers who appear in them. Such as TheSirMikkel, RSMurderer, Riddle Art and many more!
Extenal links
Community content is available under
CC-BY-SA
unless otherwise noted.