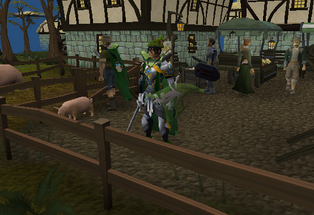 xasharatx is a player with high and low skills (Like every famous player) His real name is Asharat Donis, nationality is Guatemala and started playing RuneScape in 2009, approaches that started playing with an age of 16 years age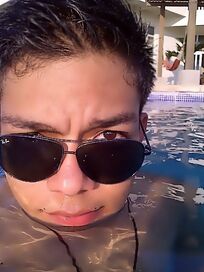 Celebrity in RuneScape (Hispanic and Latin community)
Xasharatx is famous for knowing many "Jagex Mods" of French / Eng
lish Old / communities and the Old "Mod Achilles", known also to the best "Old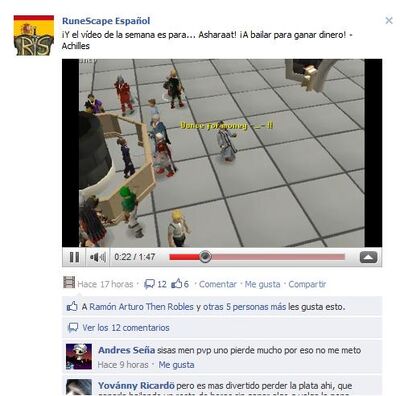 PKRS" and be part of their families (having high range) such as LICANTROPO oh apart from that received recognition of "Mod Edu and Mod Achilles" as "the best video of the week"
It is also famous for making over 12 video welcome your community special "Christmas" "Hotels" "Music Videos with famous runescape" also collaborated in a video with "LordVids" which is part of the famous RuneScape
interview ON xAsharatx
The interview was conducted in the native of xasharatx language as they denied several interviews addressing it in English...
Hola, xasharatx podemos hacerles unas preguntas para rsplayers.***
Xasharatx: Hola espera me voy al lobby
Gracias, ¿eres tu famoso por que?
Xasharatx; Bueno cuando empeze a jugar conoci a personas que estaban empezando por el tiempo ellos crearon clanes o paginas web como rslatinos, Hispanoscape, rsenespanol principalmente fue por Mod Edu y Mod Achilles antes era muy dificil que los Jagex Mod te hablaran sin embargo ellos hablaban conmigo y muchos usuarios se daban cuenta.
Muy bien le agradesco, Podria contarme de sus videos principalmente de dfm?
Xasharatx: Jajajaj... Claro, bueno los videos me encanto la idea ya habian personas que hacian videos pero se me ocurrio sacar en mis videos a famosos haciendo emoticones de sus capas. pero dfm fue un éxito ya que Mod Achilles publico en la pagina oficial mi video. 
Podria contarme de que trato dfm?
Xasharatx: Bueno dfm son iniciales de "DANCE FOR MONEY" bailar por dinero, realmente mirabamos mucho eso en los años 2009 y era muy molesto, pero se me ocurrio la idea cuando vi un usuario nivel: 126 con armadura de bronze, entonces se me ocurrio hacer "Dance for money" con ropa de mago "Third-Age" una de las armaduras mas caras de rs ¿Quien podria pedir dinero teniendo una armadura tan cara? es ilogico
Gracias, podria decirme como conoce famosos de otras comunidades?
Xasharatx: realmente otras comunidades no tienen muchos famosos entonces los pocos les intentaba hablar... Puedo escribir en Ingles, Español y Frances eso me ayudado para conocer personajes pero no pidan pronunciarlo que ahí suckeo 
Gracias, por su tiempo podria unas cosas? 
Xasharatx: Claro solo recuerden que este es un juego, por instinto humano siempre hay famosos, lideres, poderosos e indestructibles pero recuerden siempre ser los mejores :)
http://www.youtube.com/watch?v=SM6tuDxwivY
00:13, February 16, 2014 (UTC)Runescapeinformatic (talk)
Community content is available under
CC-BY-SA
unless otherwise noted.